Essence-Dominic Beeton and Ian Close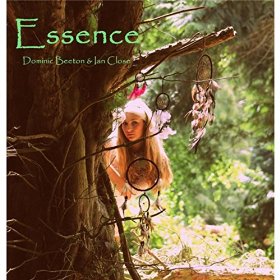 Essence-Dominic Beeton and Ian Close
Dominic Beeton has been writing music for film, television and adverts for over 15 years. Ian Close has played with an impressive list of acts including Chrissie Hynde, Sandie Thom, the Blockheads, Gordon Haskell and Hamish Stewart (former frontman from Average White Band). 

Dominic and Ian Close regularly played in jazz bands together and talked of collaborating on a jazz album for years. Eventually the window opened and Dominic wrote the 13 tracks on this album. There is something for everyone here from the spiritual opener, Water from the Well inspired by Chalice Well at Glastonbury through the dub-step infused Carpathian with its wild filtered sax and warped synth lines to the glorious acid jazz celebration of Temptation. Sizzling playing throughout, jazz does not get as diverse and engaging as this. Very accessible. Very now.

Click here to download or preview the album tracks.  The album is also available on iTunes, Amazon, Google Play, Spotify, YouTube, Deezer, Tidal and many other digital platforms.