Meditation Equipment including meditation mats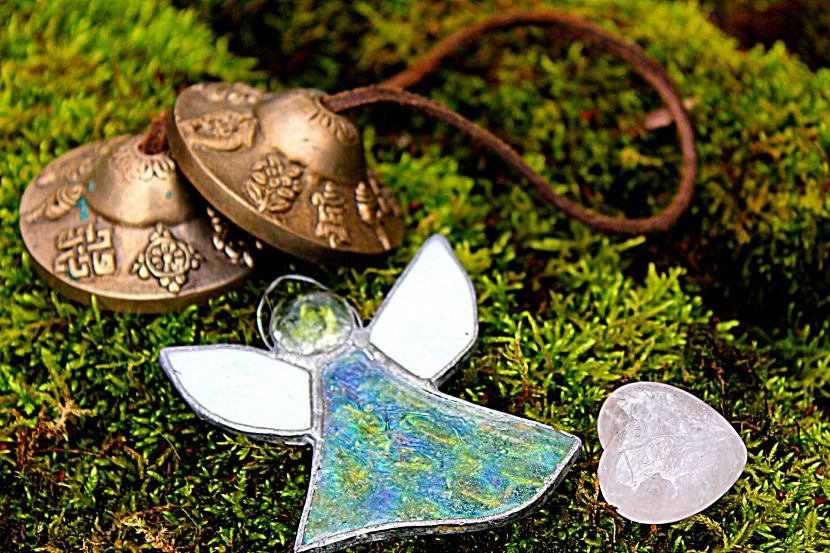 What equipment do you need in order to meditate?  Well, purists would say none.  You just need somewhere quiet and warm.  Just sit yourself down, close your eyes, breathe and begin meditating.
However, depending on your preferred mediation position, you may need a meditation mat and a cushion to support your back.  You may want to burn incense sticks, you may want to light candles.  You may want prayer beads to ensure you are saying the mantras the correct amount of times.  You may want a meditation timer to make sure you are meditating for long or short enough.  You may need headphones and something to play the meditation music on if you are using music or are working with binaural beats. You might need a chair with a hard back if you are meditating in a seated position or you may want to use a meditation couch.  Choices, choices.
Meditation Mats and Cushions
Assuming you would like to meditate on the ground rather than on a chair, you are going to need something to sit on and it might also be a good idea to have a cushion to support your back and ensure that your spine has the correct curvature or you will not be wanting to meditate for long periods of time and you will numb limbs and a sore back.  You can use a standard foam exercise mat as used in yoga or fitness classes or you can opt for a dedicated meditation mat called a Zabuton (see below) in the Japanese Zen tradition which can either be a standard flat mat or a padded meditation mat for extra comfort.  You can also purchase portable meditation mats which fold up and have a neat carrying handle.  
Zabuton
For those of you in the UK ,  you may find these links on Amazon.co.uk below useful.
For those of you in the US, you may find these links at Amazon.com below useful
Incense
What does the  burning of incense sticks do?
Incense sticks have been used for thousands of years and the burning of incense sticks and incense features in all of the Eastern religions in China, Japan, India and other countries in the Far East.  

In meditation, incense sticks fulfils many functions.  The burning of white sage in bundles or cones can clear the meditation space of negative energies. White sage is used in smudging routines where a bundle of smouldering white sage is "smudged" by moving the bundle around the outline of the body thus removing negative energies in preparation for spiritual healing or similar spiritual activities.  
Incense can clear and prepare the mind for meditation.  It can relieve stress and  restore emotional balance.  It can promote healing and deep pyschic connections.  It sets the stage for what is to follow.  Prepares the way and creates an atmosphere of deep spiritual preparedness.  Yes, it is that powerful.
Is it essential to use incense in meditation?
Of course not, a lot of people find its aroma hard to stomach and others worry about the health effects of inhaling smoke.  I personally love its fragrant aromas and use it while meditating and while composing and recording meditation music. I find it an essential part of the scene setting that precedes some deep spiritual connections.  I like the Indian incense sticks which are rich and aromatic.  I sometimes burn frankincense on the top of glowing charcoal discs.  Some have more floral overtones.  As always, it is all about what works for you.  Try, experiment.   
You will need an incense stick holder unless you want a load of ash on the carpet and the inexpensive shoe-horn type holders which hold a single incense stick and drop the ash into a little groove are perfectly adequate for a normal room.  
For those of you in the UK ,  you may find these links at amazon.co.uk below useful.

For those of you in the US, you may find these links at amazon.com below useful

Meditation Stools
If you want to meditate in a kneeling position, you will need a meditation stool so that your back is properly supported and you can meditate for long periods of time.  With some stools they have a rounded bottom so that you can rock the stool into the optimum position and the seat is angled downwards so that you can adjust your position until your pelvis is aligned relieving pressure on your lower back and knees.  They also come with matching cushions to provide even greater comfort.  You can also purchase stools with a toadstool design if you want to get really funky. These have the same rocking design enabling you to obtain the optimum kneeling position.  
For those of you in the UK ,  you may find these links at Amazon.uk below useful.

For those of you in the US, you may find these links at Amazon.com below useful

Meditation Cushions
Meditation cushions called zafu in Japanese zen tradition, can be used on top of a meditation mat or on their own where space is limited.  A very useful article on how to choose a meditation cushion can be found here
For those in the UK, you may find these links at Amazon.co.uk below helpful:
For those of you in the US, you may find these links at Amazon.com useful:
Meditation timer
How do you know if you have meditated for too long?  How do you know if you have not meditated for long enough?  Of course, there are no hard and fast rules for the length of meditation and many people just go with the flow and meditate until they have achieved their purpose or intent.  However, some people like to set up a discipline of say 20 minutes per day and so a timer can be useful.  There are a number of apps available for download on to your phone.  The Insight Timer has tibetan bells which can be customised and can give you a gentle alert on timing.  There is also the facility to keep a meditation journal which can be very useful if you are receiving detailed communications from the spirit world.  You can also see who else is meditating at the same time in the world. The cost is modest and may well be worth investigating.
For those of our visitors in the UK, you might find this link Amazon.co.uk useful:
For our American visitors, you might find this link Amazon.com helpful:
Meditation bells
Lots of people like to chime a meditation chime (called a Tingsha Chime in Buddhist traditions) or meditation bell to clear the room of negative energies and to focus the mind on the meditation ahead.  I love the pure resonating tone that these bells emit.  As a musician, there is something mesmerising and inspiring about this sound.  The use of meditation chimes or meditation bells can be extremely useful in group meditations to call people to order in a gentle and inspiring way and to bring the group attention on the breathing exercises which are the precursor to group meditation or guided meditation or to signify the beginning and the end of a group meditation.
For those in the UK, these products at Amazon.co.uk might be helpful:
For those in the States, this link at Amazon.com might be useful:
Meditation Shawls
When you are meditating, you may find that you get very cold.  It may be that when sitting very still and deep breathing, you are more likely to find your body temperature dropping.  Similarly, when communicating with the spirit world, it can get a bit chilly for us mere mortals. So you may wish to drape a meditation shawl around your shoulders.
For those in the UK, you might find this link at Amazon.co.uk useful:
For those in the US, you might find this link at Amazon.com useful: