Meditation Retreats: USA
Meditation Retreats: California
Meditation Retreats: USA
Meditation Retreats: California
Asilomar, Monterey Peninsular,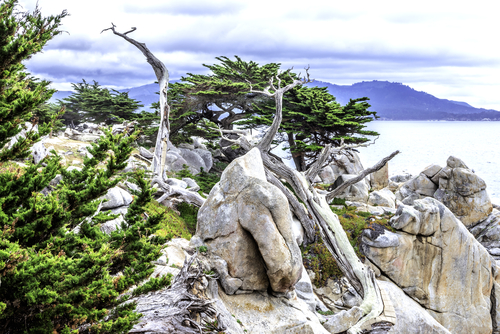 Adyashanti is an American spiritual teacher and author of The Way of Liberation, Resurrecting Jesus, Falling Into Grace and The End of Your World.   He was asked to teach in 1996 by his Zen teacher of 14 years and his teachings are not aligned to any particular religion, philosophy or practice.  His teachings have been likened to those of the early Zen masters and Adveita Sedanta sages.
Adyashanti holds a number of Adyashanti meditation retreats around the world and America each year.  His Asilomar retreat is a 7 night silent retreat Friday to Friday and the event is priced at $525 with single room accomodation priced at $1,652 including food.
The location is spectacular and the site is known as Monterey's "Refuge by the Sea" situated in 107 acres of state park, beach and conference grounds. The buildings date back to 1913 and had their origins as a YWCA Leadership Camp and were designed by Julia Morgan between 1913 and 1927.  There is an outdoor heated pool and wireless internet access througout the complex. There is fine walks on the estate, with surfing on the beach, pool tables and bird watching and nature walks.
You place your name on a waiting list and if accepted you pay the booking fee and then book your accomodation.
The retreats are for those "who to desire to deeply desire the truth of their being and the essence of their existence".  This is a silent retreat so for those not used to this, be prepared as the silence is strictly enforced and the only person talking is Adyashanti.
Each retreat day begins at 7.30am and ends at 10pm. Most deals involve a several periods of silent sitting, guided meditations, 2 sessions with Adyashanti (talks and/or dialogues) and 3 meal breaks.
Each room includes its own private bathroom. There are no camping facilities at Asilomar.  Vegetarian and gluten-free options are available in the dining room.   Seating is on provided chairs but feel free to bring your own cushions and back supports.
Check out this link for a review of an Adyashanti meditation retreat
Back to USA Meditation Retreats page
Back to Main Meditation Retreats page