Meditation Retreats Japan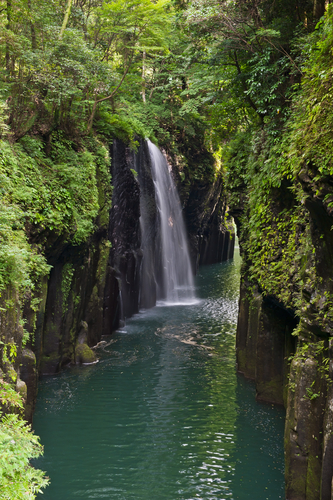 Meditation Retreats Japan:
Shoganji Zen Retreat, Ojuki, Kyushu, Japan
Set in the tiny Ojuki village, just east of the city of Oita on the island of Kyushu, the Shoganji Zen Retreat is situated on the location of 600 year old temple. The site is currently run by Jiho Kongo. Surrounded by a beautiful bamboo forest, just 5 minutes from the beach and with excursions to nearby Onsen hot spring bathing experiences, Japanese cookery lessons, Japanese calligraphy, hiking, swimming zen study and green tea ceremonies, the promises to be a truly authentic Zen experience and a chance to sample simple Japanese rustic life.  The surrounding scenery is peppered with lemon groves, rice fields and in the distance mountains.  The retreat encourages small groups to ensure the very best experience.  The retreat is described as a homestay experience rather than a hotel.  Shoganji is fully operational Buddhist temple serving 70 families in the area.
Jiho Kongo has an extensive background in Rinzai Buddhism and studied under many great zen masters.  He originally trained at Shogenji Monastery, Japan's strictest and most difficult monastery. The retreat was created in 2004 by Jiho Kongo and Willow Verkerk who had known Jiho since the age of 2 and then later become a student of Jiho. Jiho runs the retreat on his own now.
The temple features 4 spacious tatami guest rooms. They are sparsely decorated and almost unfurnished with futon bedding and can be shared by couples if attending the retreat.  The bathrooms are shared with washrooms and traditional Japanese style bath.  There is a minimum 3 day stay to allow you to enter into the rhythm of the temple life and gain the full benefits of the meditation. Jiho speaks very good English. Payment is in cash in Japanese currency although you can pay via Air BnB but it is much more expensive that way.  There is a limit of 4 guests at a time.  You will want warm clothing out of the summer months as Japanese temples are not well insulated!  Good walking shoes are essential to take advantage of the excellent hiking opportunities nearby.  You may well be invited to other people's homes and be the recipient of the locals extreme generosity.  It is therefore a good idea to have some simple gifts to give in return such as snacks, sweets and even alcoholic beverages from your home country. Nothing too big or expensive.  It is worth studying the daily schedule so that you are fully aware of the typical routine.  The day starts at 5.30am with chanting and then at 6.00 there is zazen (sitting meditation) for an hour. Breakfast is not recommended although you can have some fruit and tea if you really can't do without.  From 8am to 10am there is samu which involves gardening, temple maintenance, cooking. Lunch is at 11.30am.  The afternoon is free for activities such as shopping, yoga, walking, swimming, Zen teaching.  The price for 3 days up to 14 days is 7,000 Japanese Yen (aprox £36 sterling $56 US dollars) per night per person. This goes down to 6,000 yen (£31 sterling  $48 US dollars) for a stay of 15 days up to 29 days and drops down to 5,000 yen ($41 US dollars £26 sterling) for a stay longer than 29 days. Excursions are paid for separately.
Back to main meditation retreats page