Meditation Retreats USA
Meditation Retreats USA: Sedona Vortex Retreats, Sedona, Arizona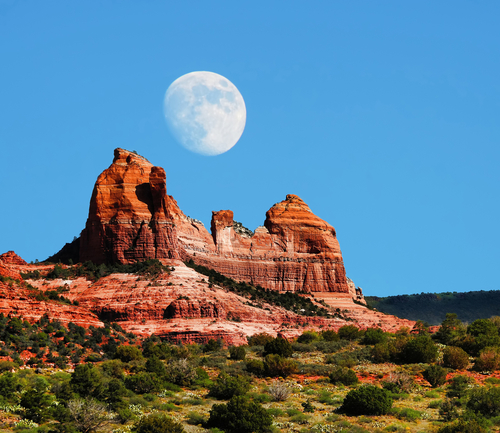 Sedona, Arizona
You can't get better than a meditation retreat USA in the heart of Sedona Vortex land (see photo at the top of this page).  Sedona Vortex Retreats are one of the few companies permitted by the US Forest Service to take people out on the rocks to the spiritual vortexes and to allow healing energy to take place.  Tours include, Cathedral Rock, with its magnetic feminine energy, Bell Rock famous for its electrical energy/masculine energy to Airport with its balanced energies.  The vortex energies have the effect of magnifying emotions so if you are happy you will become ecstatic if your excited you will become euphoric.  The vortex energies extend for an area of over 22 miles and are world-renowned in their healing and clarifying powers.  Although over 4,500 above sea level, the area used to be underwater and people often have visions of dolphins and other sea creatures during meditations.  You only have to look at Trip Advisor to see the rave reviews for this company.   The tours are private which means you will not be paired with someone you don't know.  The guides spend time developing a personal experience for each guest and they devise the right type of vortex energy needed to develop each person's spiritual journey.  There are a variety of retreats available with the retreats from yoga retreats to couples retreats but most will plump for the sedona vortex tour.  The retreats last 2 1/2 days to 3 days and prices vary depending how many people are booking with the cost of the retreat being as little as $497 per person is 4 people book rising to $990 for a single person booking.  This to my mind seems to be an essential item for the bucket list along with Machu Picchu. 
Back to USA meditation retreats
Back to main meditation retreats page
So what is your favourite meditation retreat?
Have you been to a retreat which you think is amazing, wonderful and that other people will love? Then share it with us here and I will write it up and include it in the list of retreats around the world.